---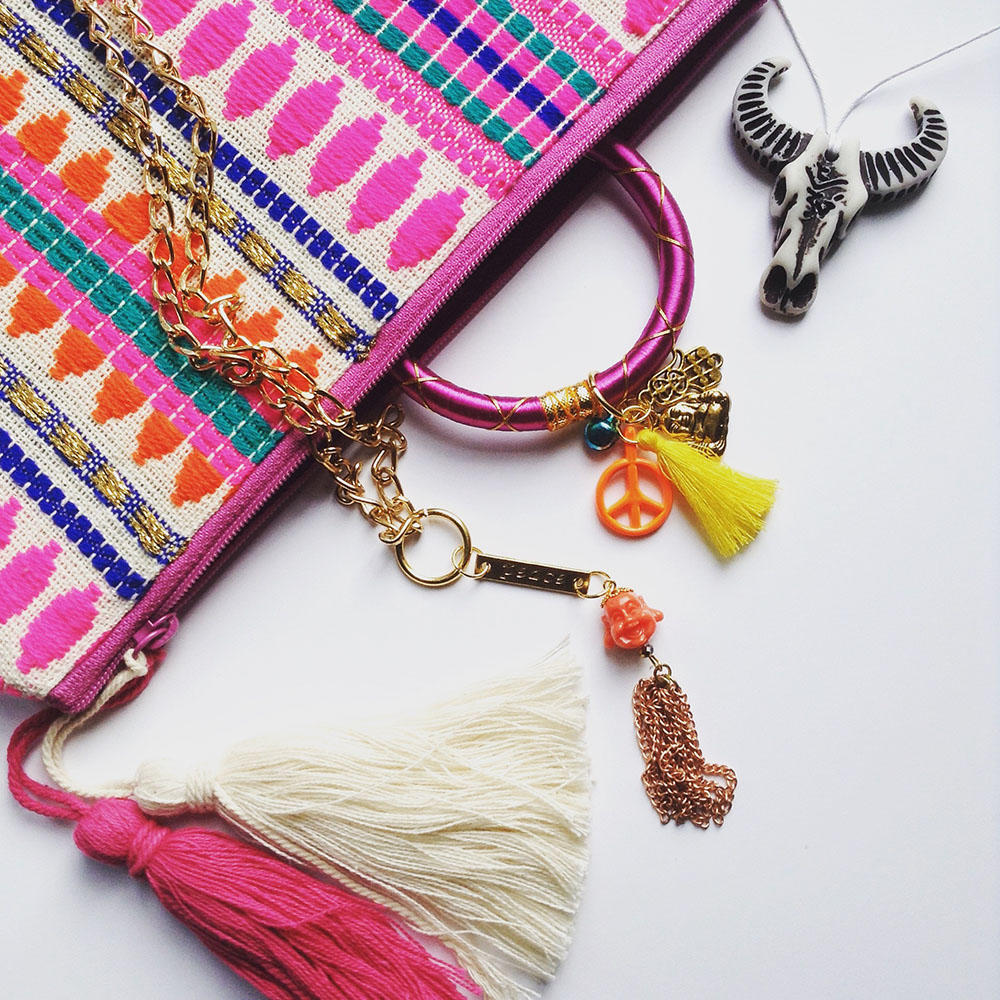 Creative Ideas for the Bohemian Box
Tuesday 30th May 2017
The bohemian box, as you might imagine, has been a popular theme. It's packed with beads and charms, tassels, buffalo, pom pom trim, chain, buddhas, Indian bangles and even Rose green tea from Kusmi, Paris.It's surprisingly easy to put together a few pieces of costume jewellery from the contents of…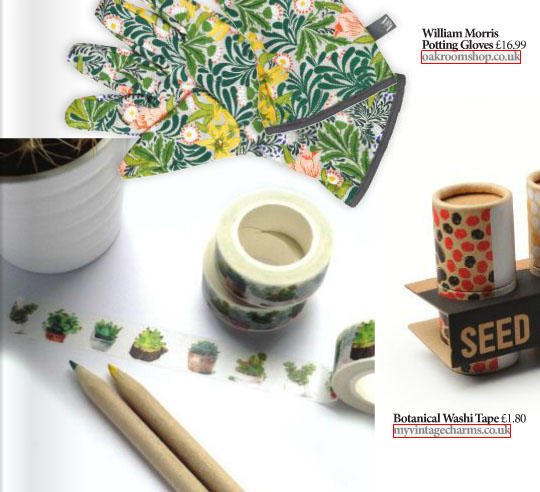 For the Green Fingered
Tuesday 16th May 2017
Thank you to Northern Life magazine for using our botanical washi tape on such a nice page of "Garden Gizmos". Now the days are staying lighter and the weather is getting better, spending time outdoors and pottering around in the garden is a wonderful way to spend some relaxation time.Apart…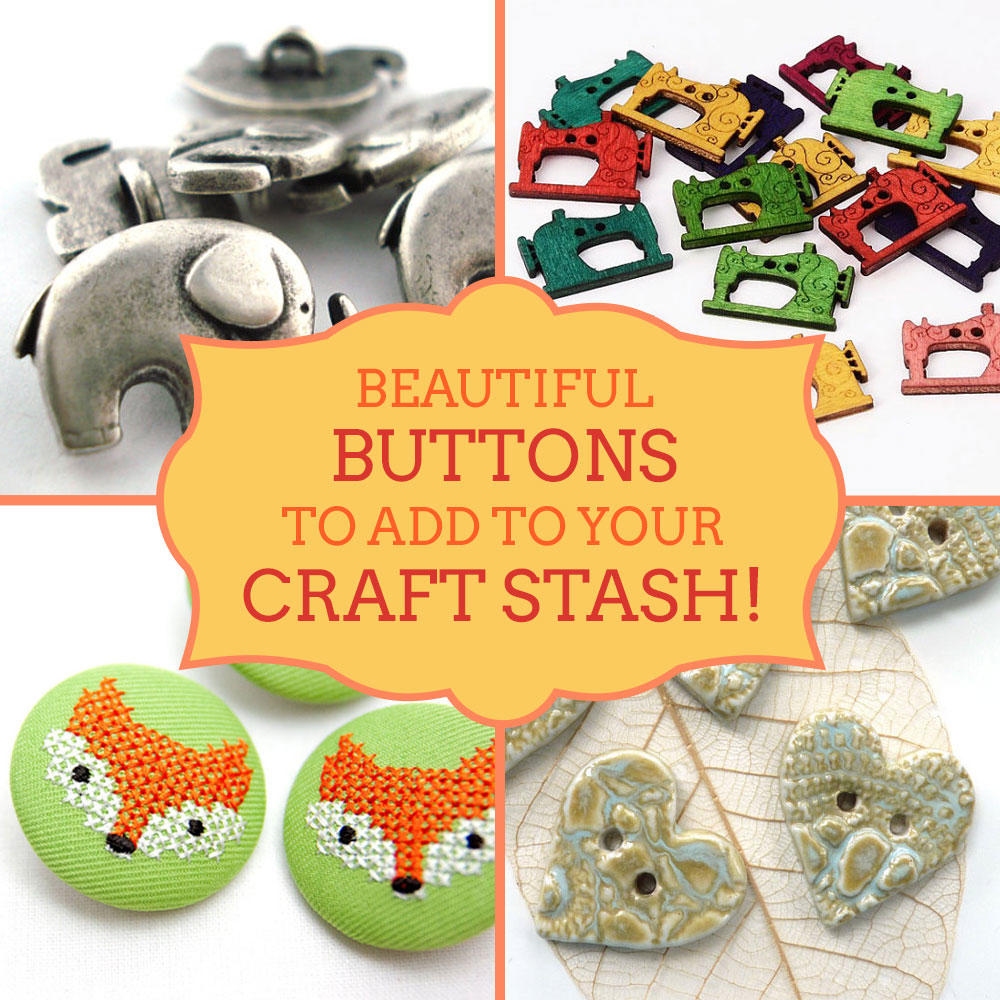 Beautiful Buttons!
Thursday 20th April 2017
Thank you to Craftaholique for using our sewing machine buttons in a round-up of 'Gorgeous buttons to add to your craft stash'.There are some really pretty buttons included in the article - but if you have a soft spot for old Singer sewing machines and think your sewing project, scrapbooking journal or crafty…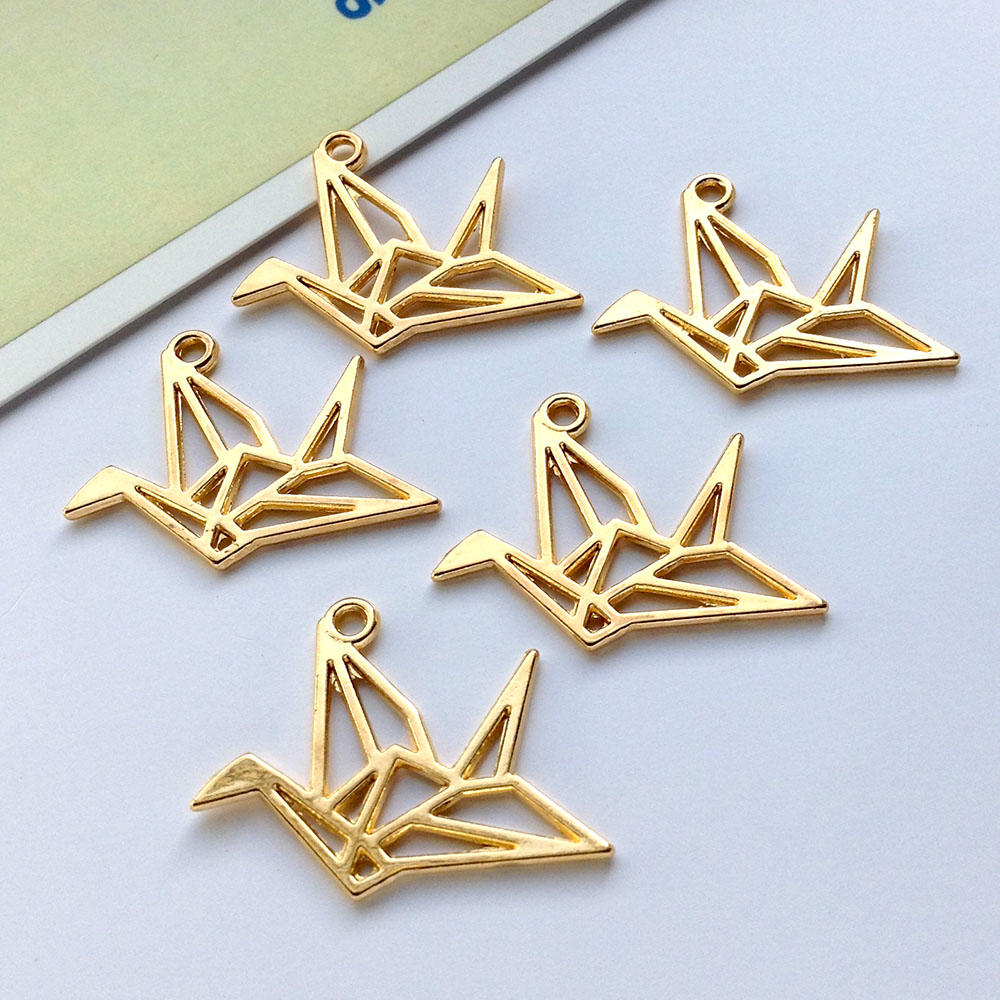 Paper or Metal?
Thursday 20th April 2017
Thank you to Papercrafter Magazine (Issue 107, out now!) for featuring our gold metal origami crane charms. They think they're the perfect way to profess your love of papercraft, so add one to a chain or onto a handmade card and let it be known you're an origami fan!Click here…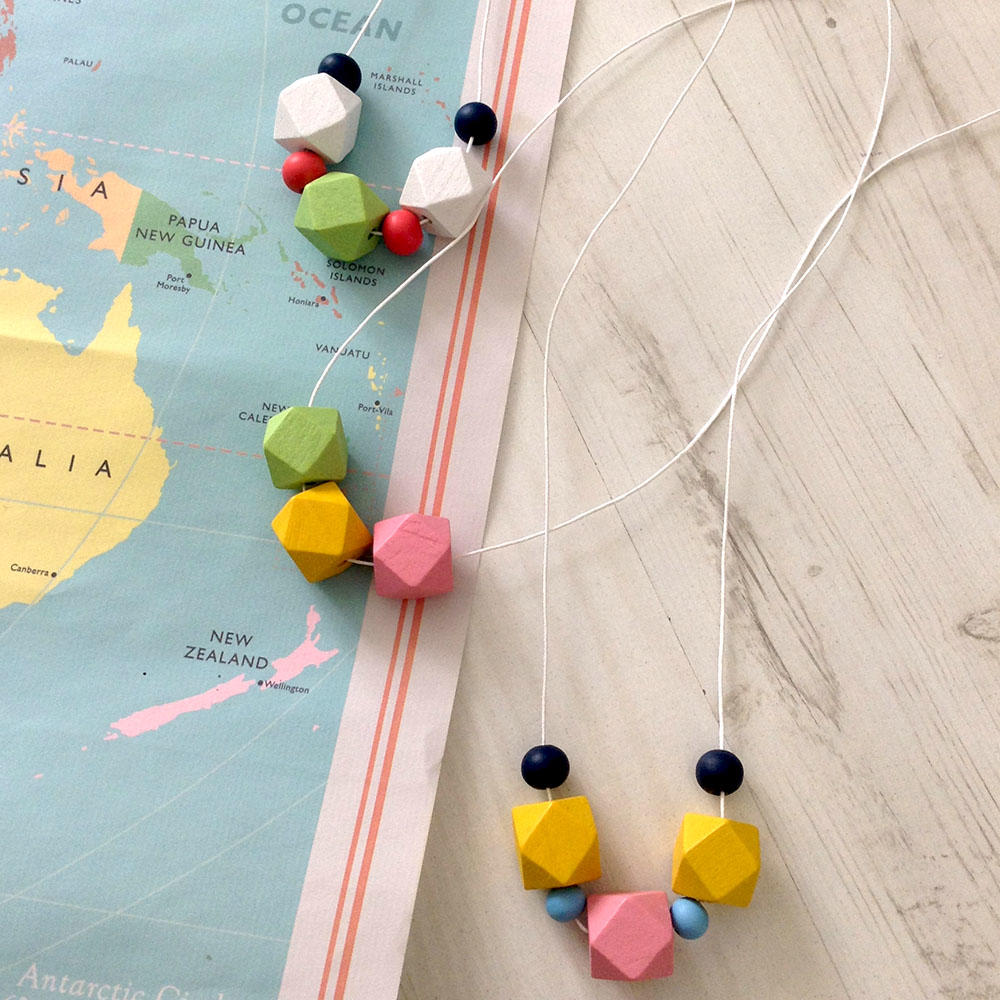 DIY Simple Geometric Wooden Bead Necklaces
Thursday 20th April 2017
You'll think you're back in kindergarten when you make these incredibly simple necklaces. However, they look great, so no-one will guess these modern, arty and minimalist necklaces took you a matter of seconds to put together.The hardest part of making them is choosing your colours - and possibly why I…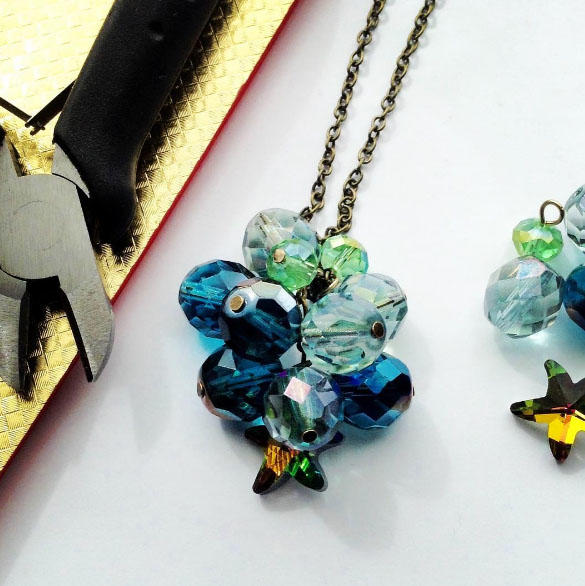 Neptune's Daughter Cluster Necklace Tutorial
Wednesday 19th April 2017
We love super-fast jewellery making tutorials! It can be great to spend a few nights making something intricate, but when you want the instant gratification (or need a gift or an accessory for an outfit!) a speedy jewellery DIY is a wonderful thing, especially when the finished article looks pretty…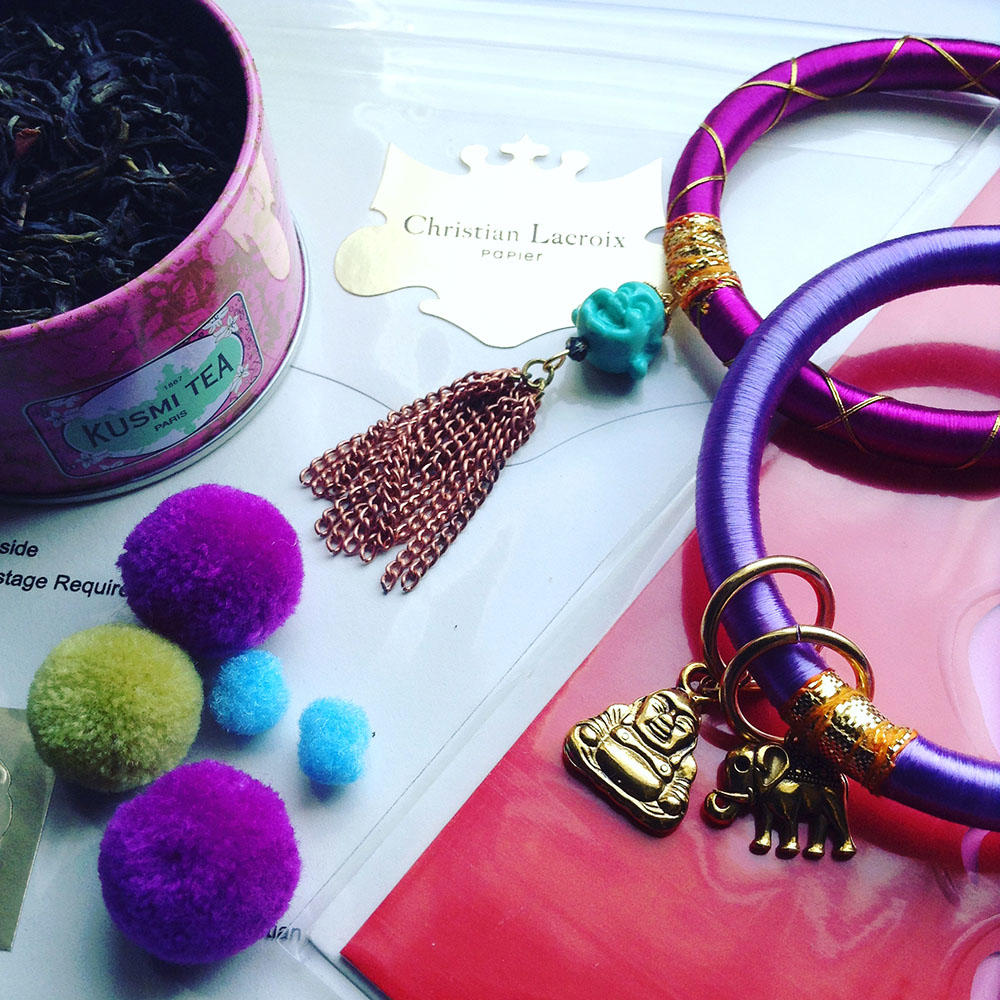 Coming Soon: The Bohemian Box
Tuesday 18th April 2017
The much anticipated "Bohemian Box" of vintage & new charms and beads is on its way for May.It's our third box of themed jewellery making supplies and this one is going to be a little bit more special as it will not only contain buddha beads, lotus flower charms, peace…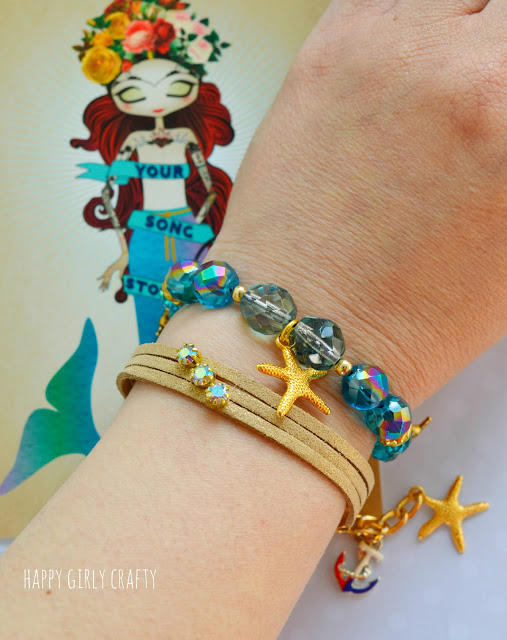 Nautical Box review
Friday 14th April 2017
Thank you to the lovely Ntina of Happy Girly Crafty blog for taking the time to review this month's charms & bead box with a nautical theme.She decided to make some quick pieces from the jewellery making supplies, to show how easy it is to put together on-trend costume accessories from…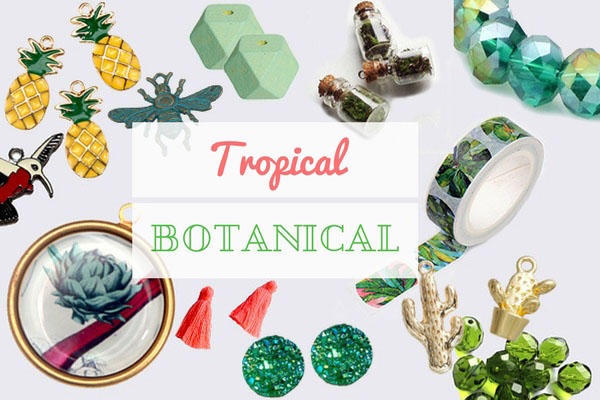 Tropical Botanical, and an Easter gift
Friday 14th April 2017
Those on our mailing list will have received notice of our Easter promotion already' 20% off ALL orders this weekend, valid until midnight on Monday April 17th. Use code EASTER at checkout and the discount will automatically apply.It's the perfect time to stock up on some of summer's best trends.…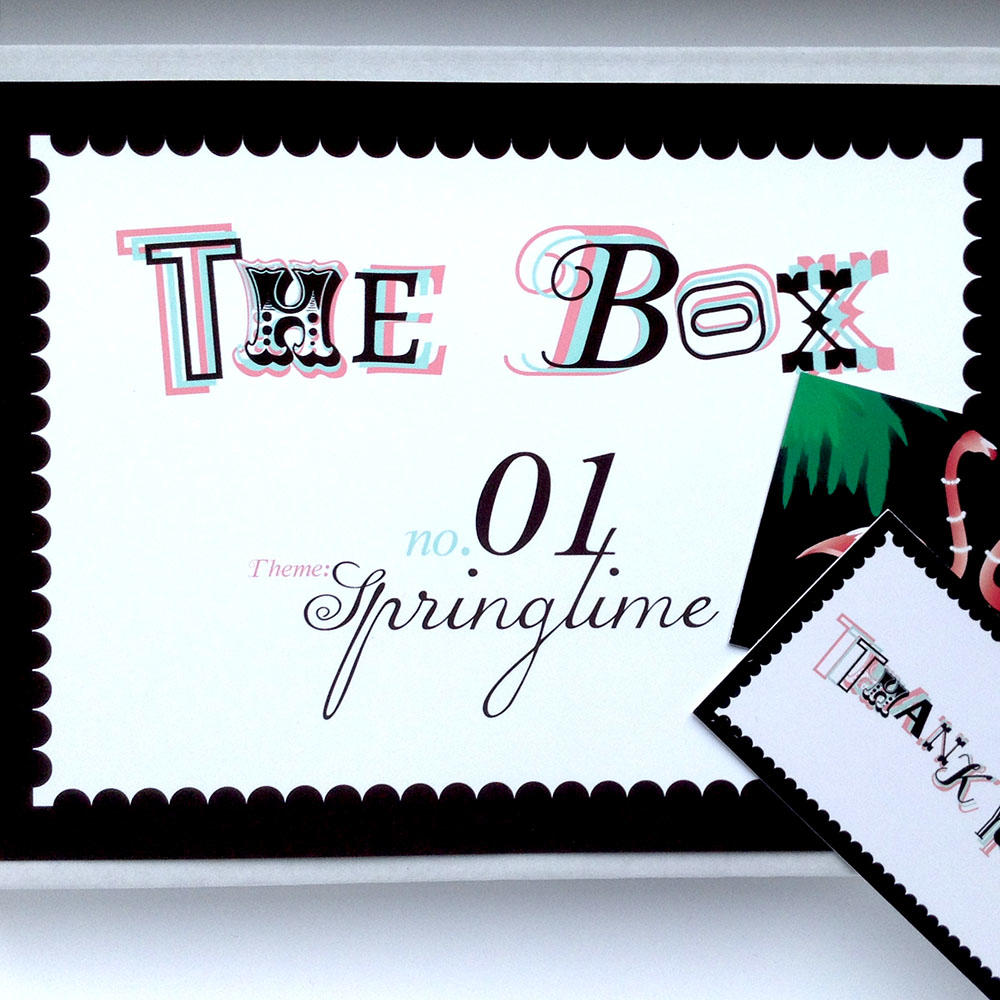 Puppies come First
Sunday 2nd April 2017
Thanks to blogger Charlotte at Mushaville who received the first of our monthly themed beads and charms boxes - can't wait to see what she makes with the contents, but seeing as her little dachshund is about to have a litter of puppies, we understand if crafting has to take…
---
This website is Copyright My Vintage Charms © 2017. All Rights Reserved.
The item has been added to your basket