The bohemian box, as you might imagine, has been a popular theme. It's packed with beads and charms, tassels, buffalo, pom pom trim, chain, buddhas, Indian bangles and even Rose green tea from Kusmi, Paris.
It's surprisingly easy to put together a few pieces of costume jewellery from the contents of the box. These necklaces and bracelets were made in around 20 minutes, so with the addition of some basic jewellery making tools these were made and being worn within the half hour.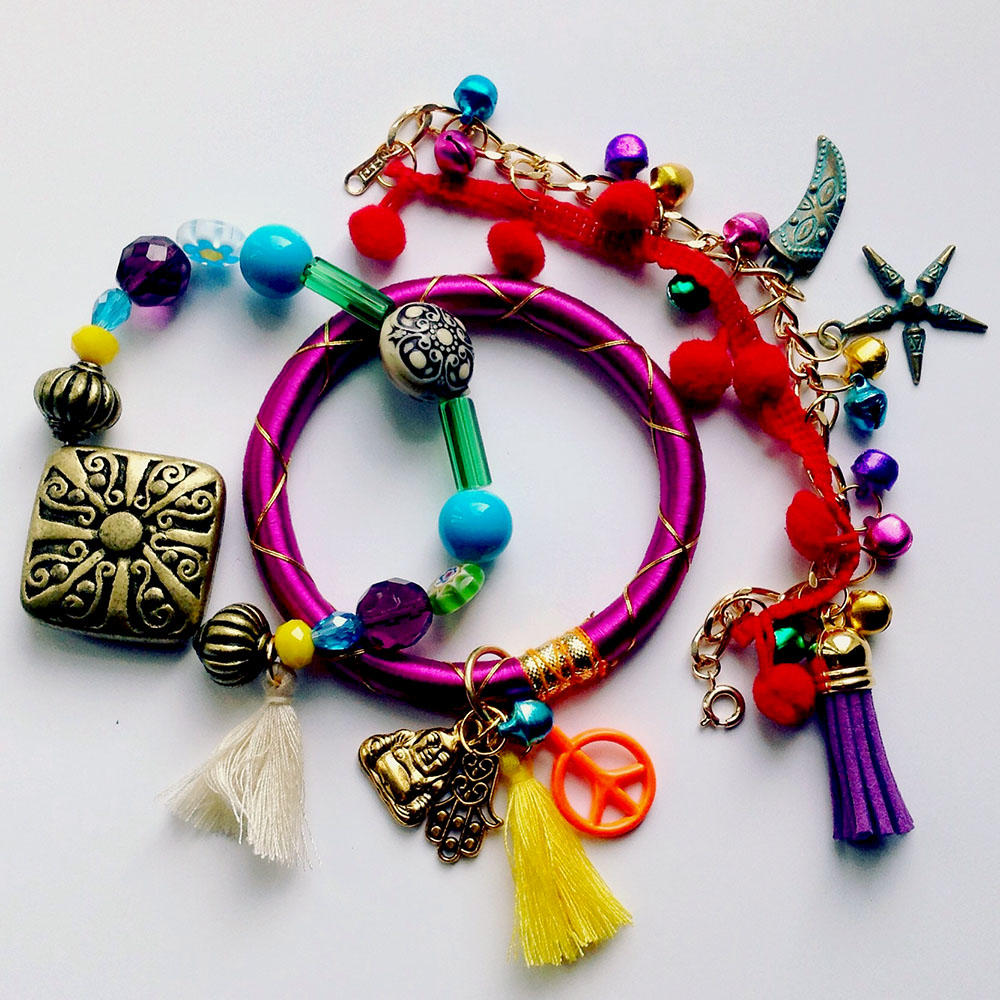 These three boho bracelets look especially good worn all at once.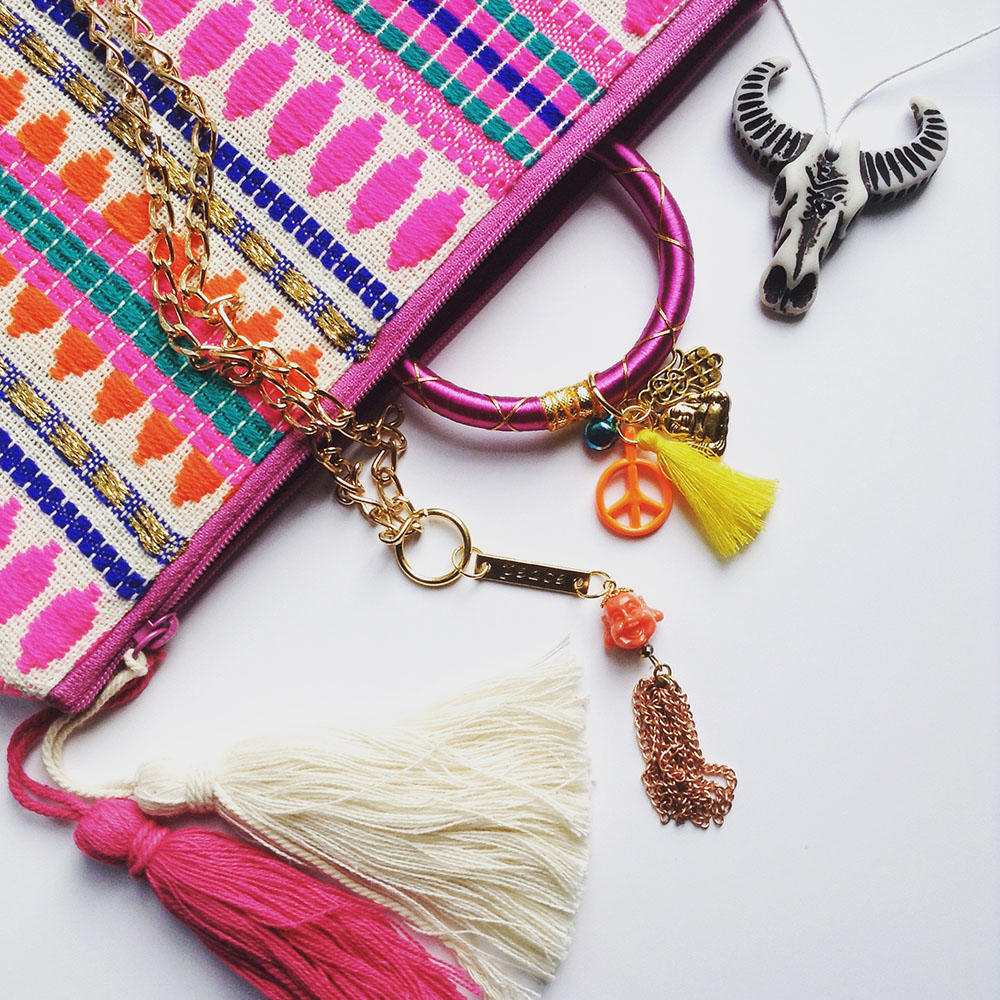 This embroidered zip bag isn't part of the box, but it's the perfect accessory to pair with the buddha "Peace" necklace and Indian charm bangle...the buffalo skull bead was simply strung on some waxed cord and it was ready to wear around the neck.

We also owe a huge thanks to Ntina from Happy Crafty Girly blog. She made some gorgeous accessories with her box and was kind enough to let us share the photo's of them here.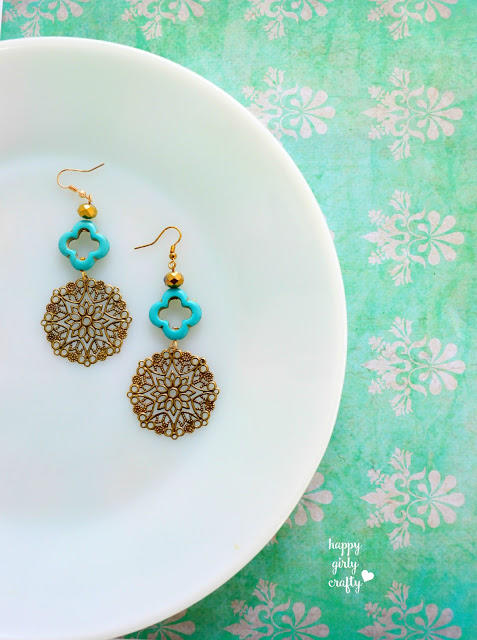 Ntina made these Moroccan style earrings with the quatrefoil beads and filigree discs in the box.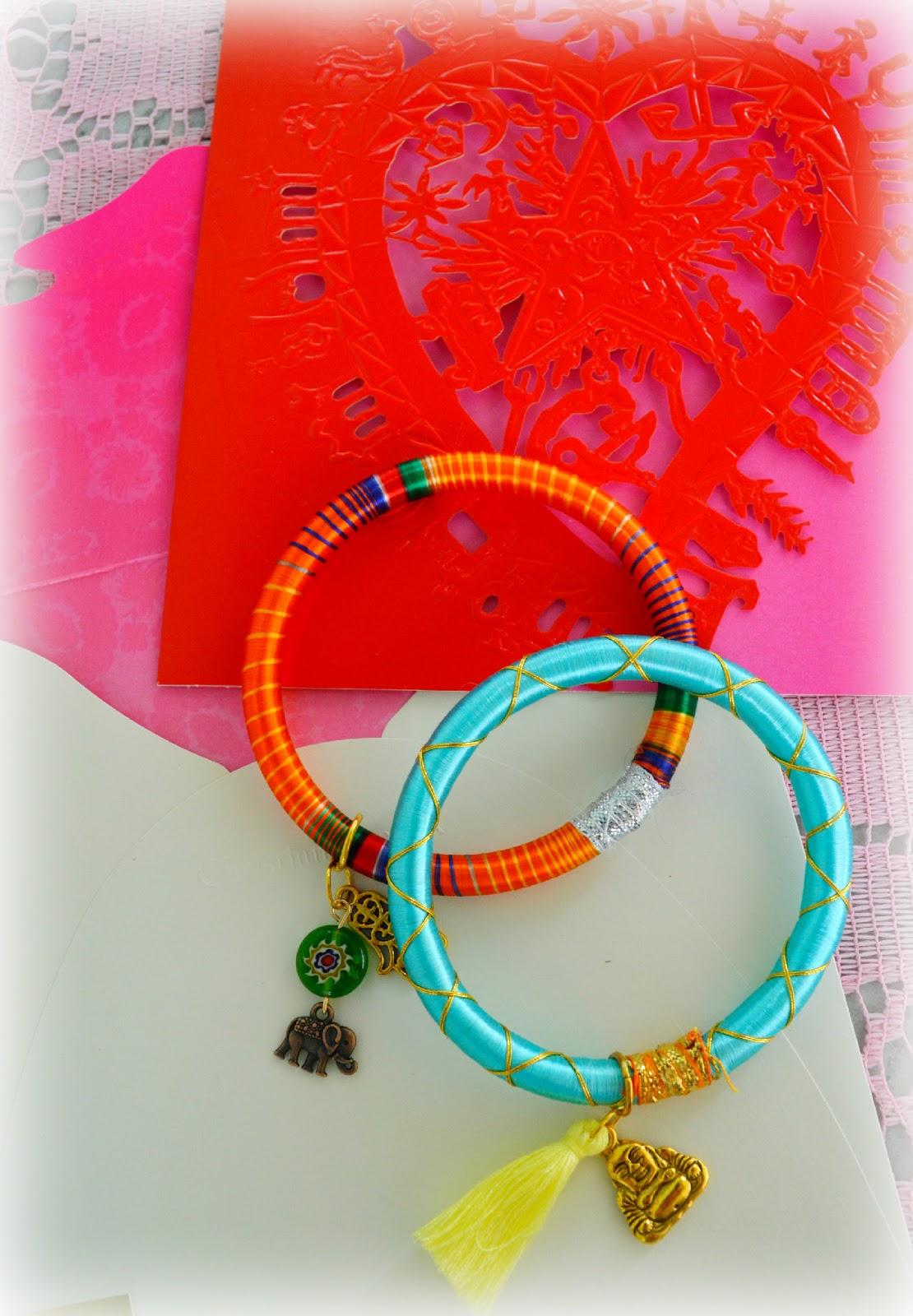 The gold tone buddha, Hamsa and elephant charms look great on the Indian sari bangles.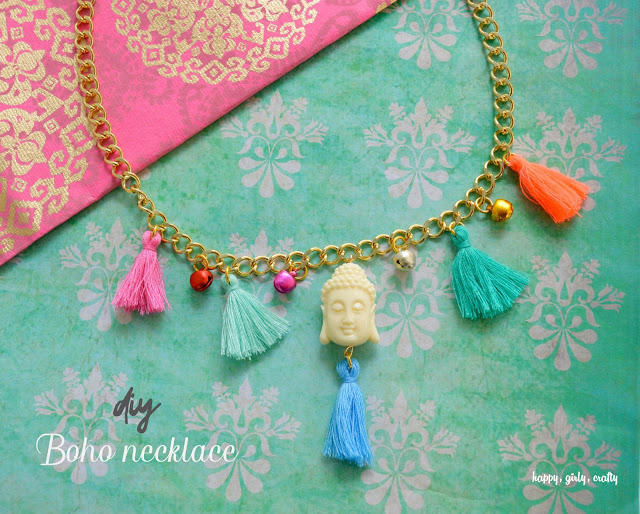 Finally, Ntina made a boho necklace with a large buddha bead as the centrepiece and lots of little coloured metal bells and pretty tassel charms along the length. It's a perfect summer accessory!

Read Happy Girly Crafty's full review of the box here.

If you would like to buy a Boho box, view more details here.