You'll think you're back in kindergarten when you make these incredibly simple necklaces. However, they look great, so no-one will guess these modern, arty and minimalist necklaces took you a matter of seconds to put together.

The hardest part of making them is choosing your colours - and possibly why I made several in one sitting, loving each colour combination of the wooden polygon and hexagon beads more than the next.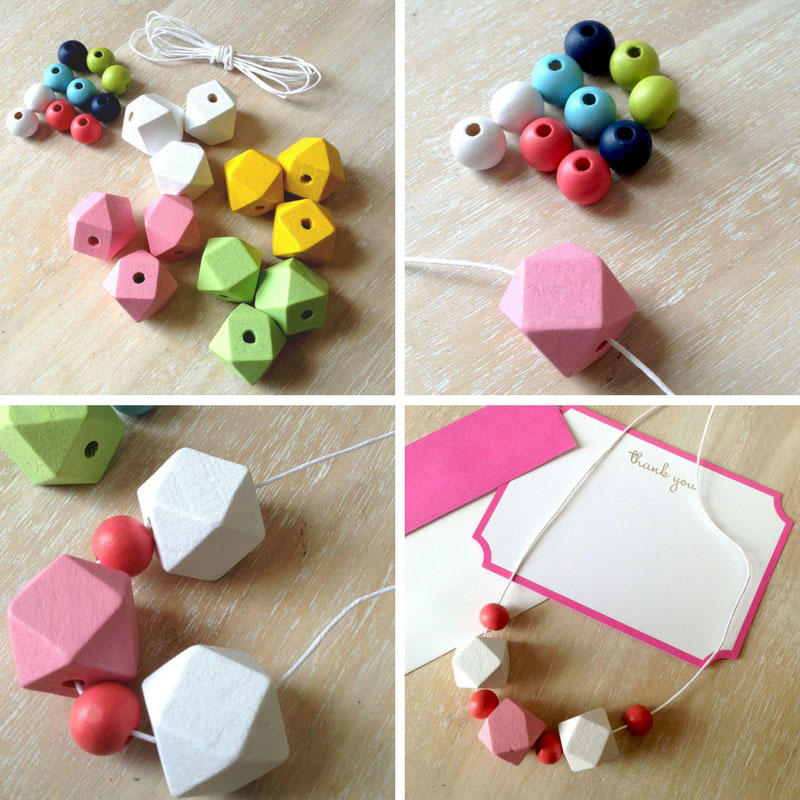 We used around 70cm of 1mm thick white waxed cotton cord. It#s cheap and very strong and is ideal for stringing the beads onto. Click here to view more info
Choose a combination of large and small wooden beads in different shapes and colours. Click here to view more info.
String them on, and tie behind your neck at a length that suits. You could thread these onto chain or ribbon or leather thonging, as long as it fits through the bead.

If you need a quick Thank You gift for someone, ditch the chocolates and give them a gift they'll want to keep. We chose the beads to complement the pink thank you note card we have so it looks perfectly matching. Click here to view more info.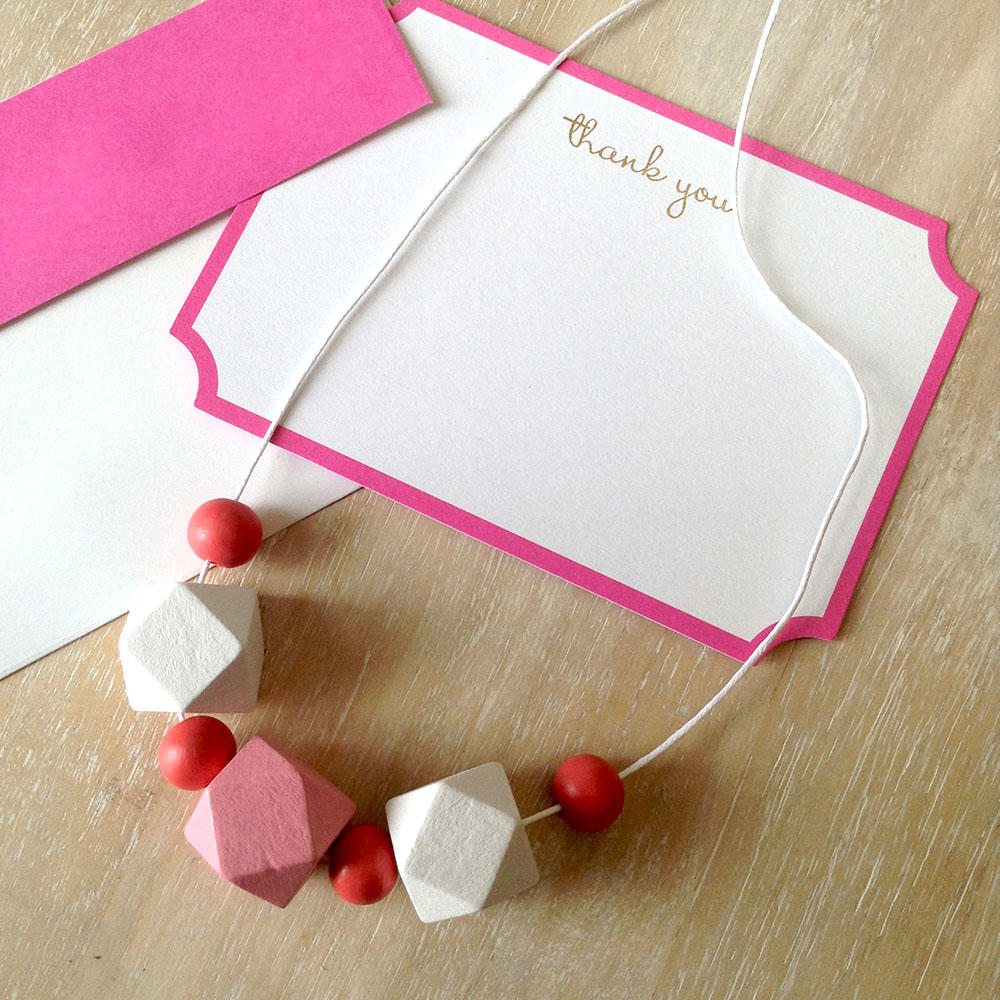 Once you've made one, you won't want to stop!