We love super-fast jewellery making tutorials! It can be great to spend a few nights making something intricate, but when you want the instant gratification (or need a gift or an accessory for an outfit!) a speedy jewellery DIY is a wonderful thing, especially when the finished article looks pretty special!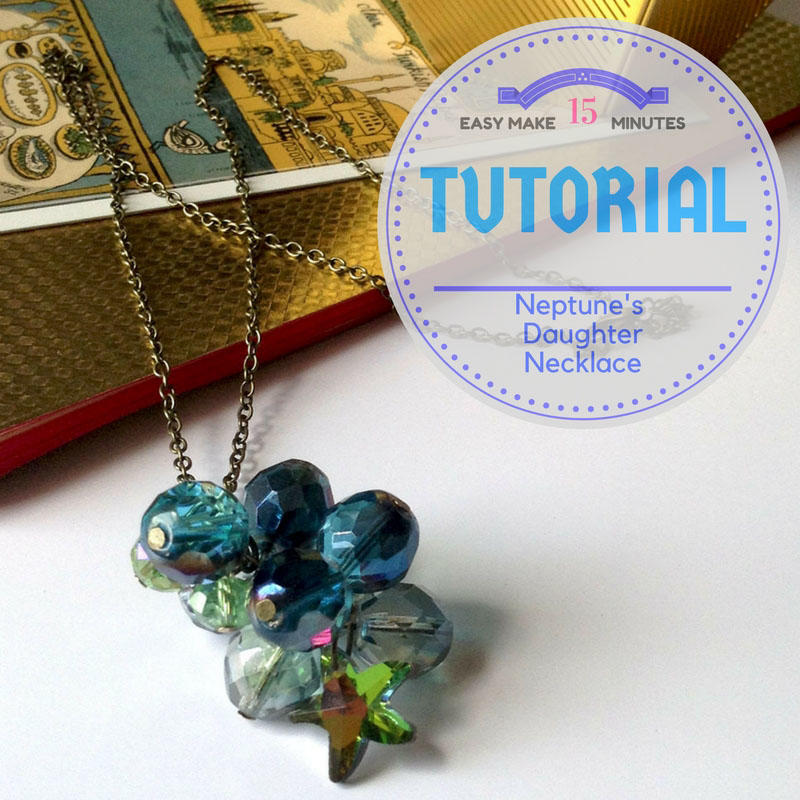 We've put together this glass cluster necklace and it took less than 15 minutes. It's called the "Neptune's Daughter" necklace as the beads and charms are in our nautical themed monthly box.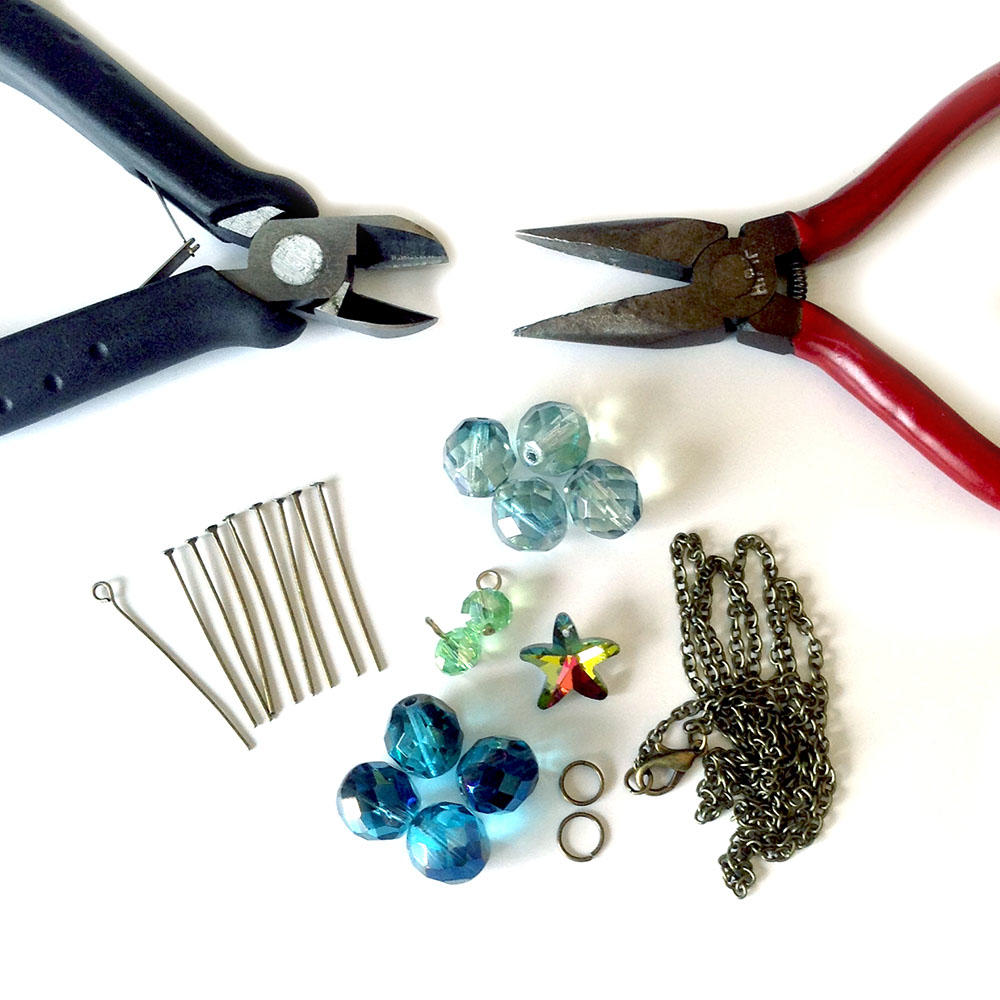 You don't need a lot of pieces. We used;
Chain nose pliers
Side cutters
4 Capri Blue 10mm Czech Glass beads
4 Sea-Green 10mm Czech Glass Beads
2 Vintage Peridot Glass Bead charms
1 Glass starfish charm with aurora borealis coating
8 Bronze 30mm head pins
1 Bronze 35mm eye pin
1 Bronze 7mm jump ring
1 Bronze 8mm split ring
1 Bronze 18" necklace


Slide the Czech glass beads onto the headpins
Snip the headpin to the correct length – around 8mm longer than the bead is usually a good size.


Using the pliers, curl the wire around to form a loop.
Repeat until all of the beads have wire loops.
Hold the eye pin with the loop at the bottom. Place the Czech beads onto the eye pin.
Add the peridot bead charms on top of the Czech beads.
Curl the top of the eye pin round to stop the beads falling off.

Attach the jump ring to the starfish charm and add this to the loop at the bottom of the eyepin.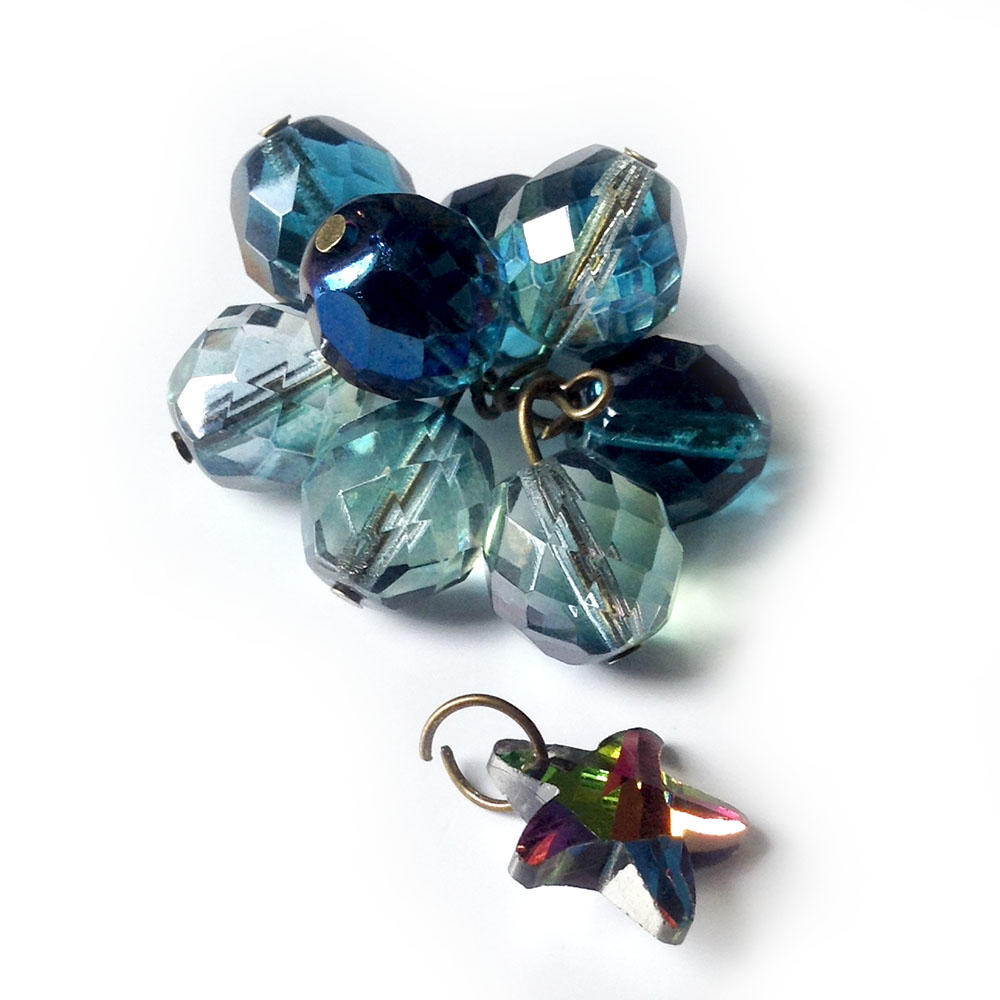 Attach the split ring to the loop at the top of the eye pin. A split ring works like a miniature key ring so the complete cluster charm is more secure when hanging from this.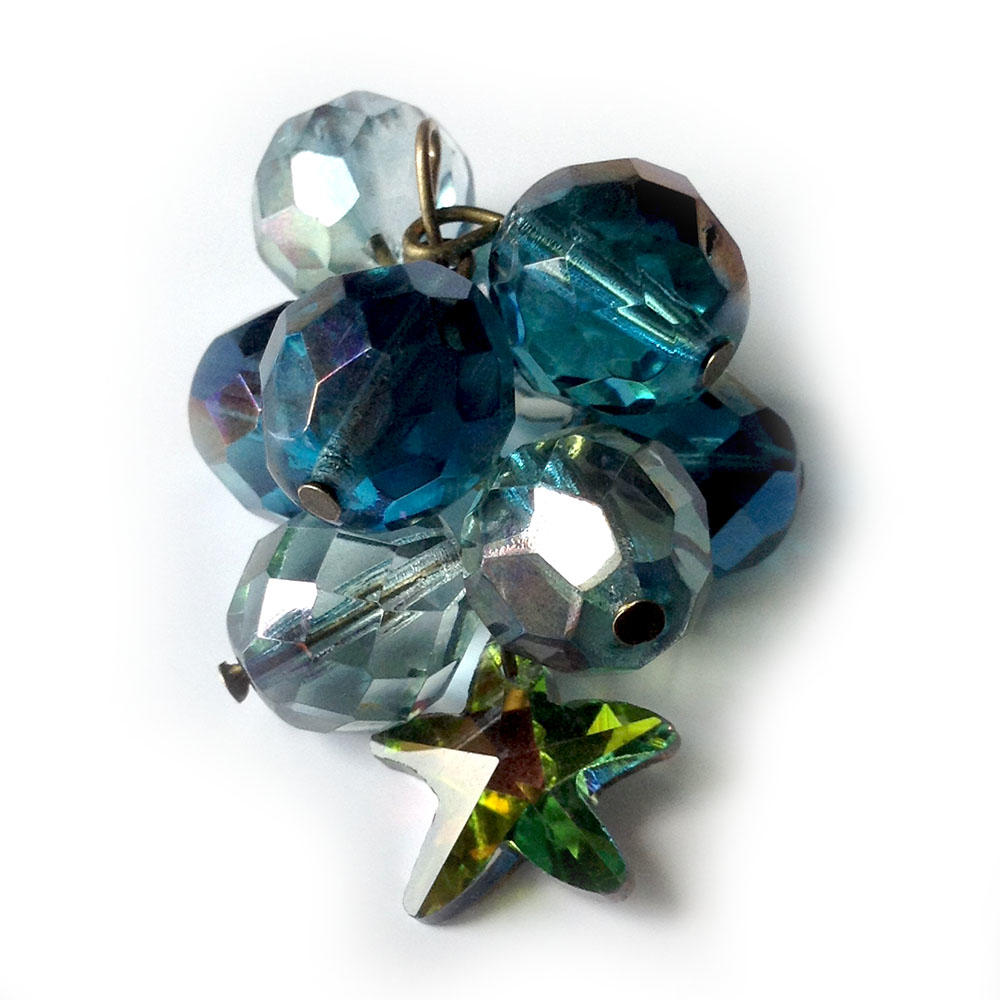 Thread your necklace through the split ring.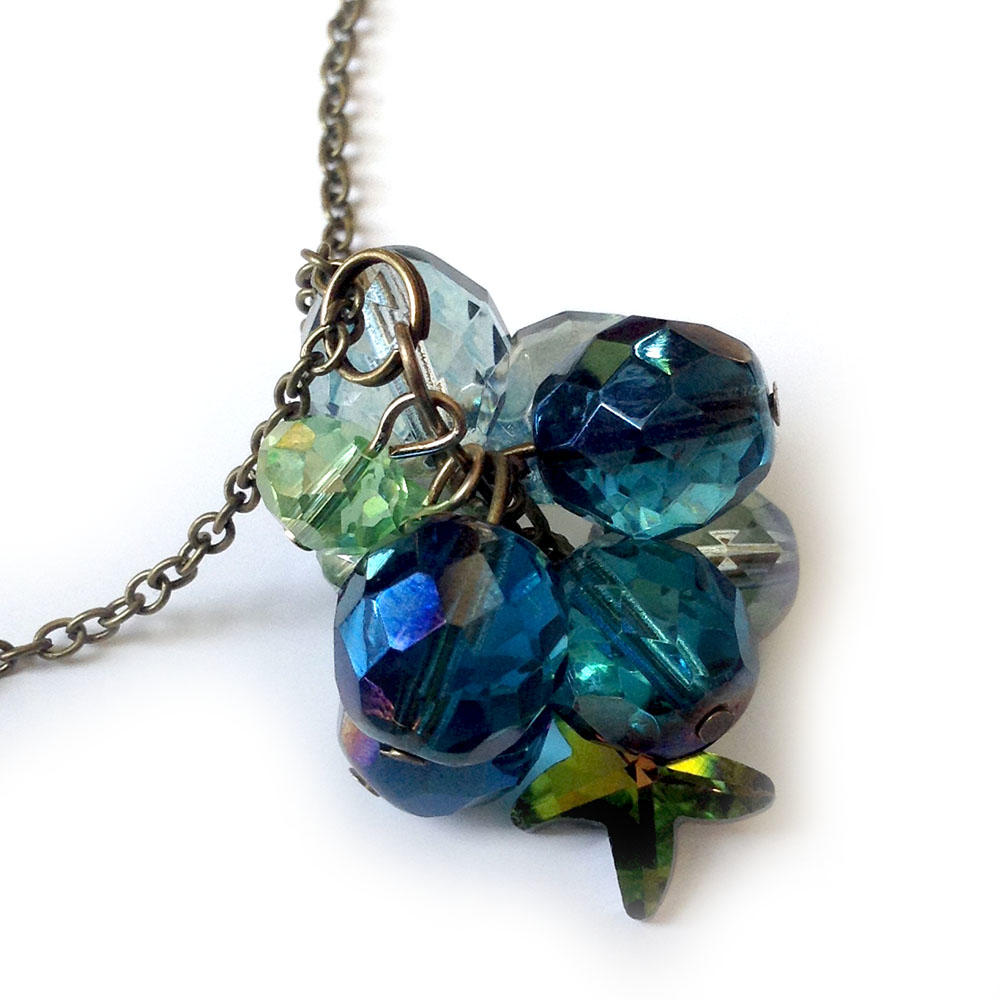 Your necklace is now complete!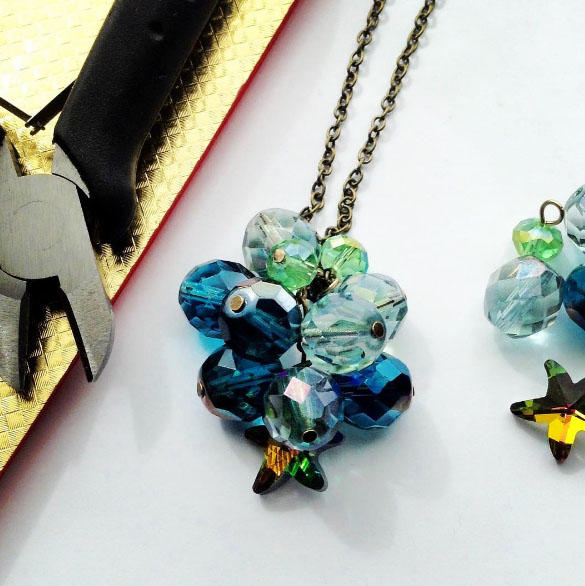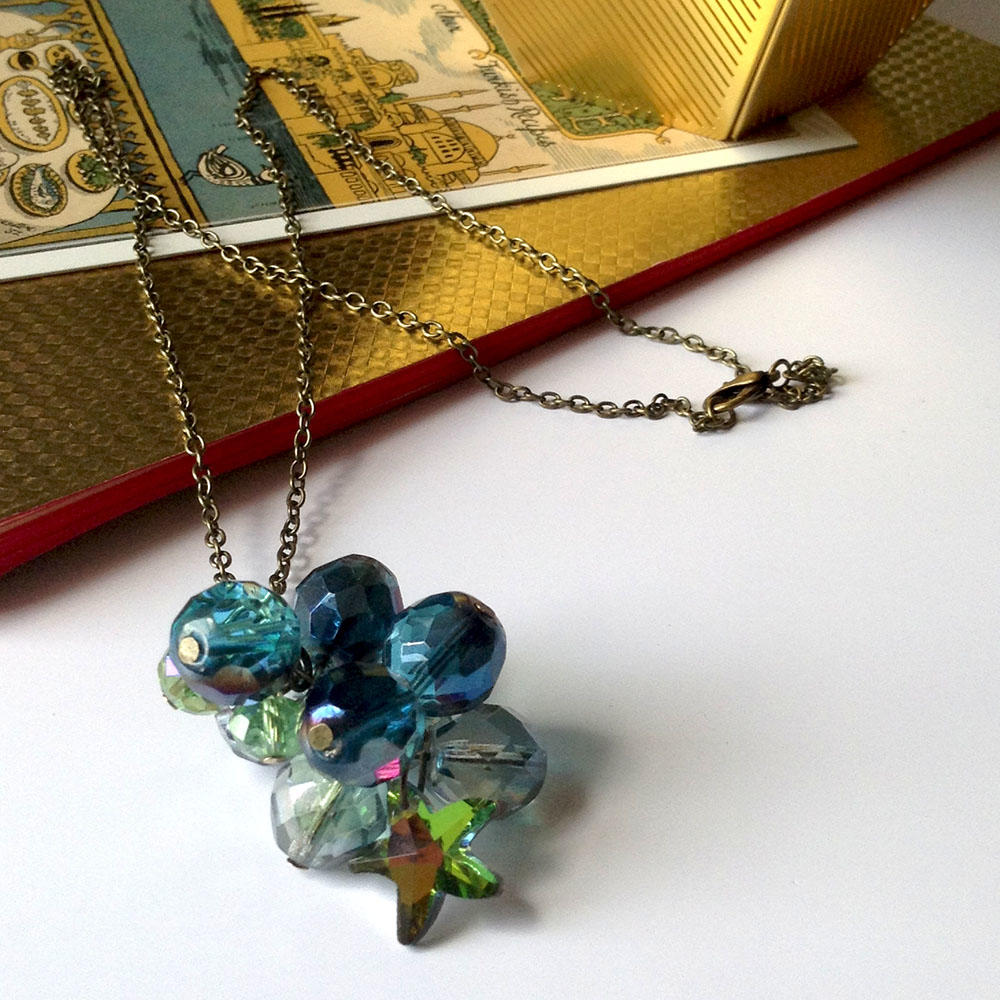 It's the perfect summertime necklace any glamorous sea creature would love to wear - and can be created so fast you'll want to make it in lots of colour combinations.

It's just one of the items you can make using the beads and charms from our Nautical themed vintage subscription box - we'd love to see what you make too on Instagram (@myvintagecharms)